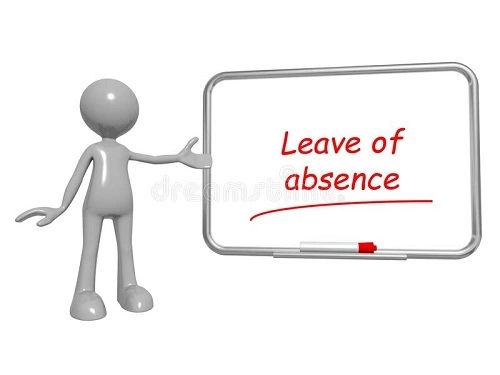 What is Leave of Absence (LOA)
A leave of absence allows employees to take an extended period of time off from work.  During this period the employee may or may not continue to receive paychecks and employee benefits depending on the employer's policies and the federal and state laws.
A leave of absence is considered an exceptional circumstance and requires special approval. This makes it different from normal periods away from work, such as paid holidays, vacations, sabbaticals, and work-from-home programs.
Types Of Leave Of Absence
Protected leave of absences: There are certain types of leave of absence that are protected under federal law such as jury duty and maternity leave. Before asking your company to take a leave of absence it's important to understand your rights.
Mandatory Leaves of Absence: Mandatory leaves of absence are governed by federal and state laws and include:
Medical absences that fall under the Family and Medical Leave Act (FMLA)
Accommodations related to the Americans with Disabilities Act (ADA)
Military leave
Jury duty
Read Also: Workers compensation laws – What does it say?
Voluntary Leaves of Absence: Voluntary leaves of absence, on the other hand, are a courtesy granted through company policy or secured through collective bargaining with a labor union. This includes cases where an employer grants an extended leave after the employee has exhausted their mandatory LOA.
What Kinds Of Things Can I Take a Leave Of Absence For?
Leave of absence can be taken for the following reasons:
Maternity leave
Pregnancy disability
Your own serious health condition
Disability leave
A child, parent, or other family member's serious health condition
Military service
Jury duty
Witness testimony
Volunteer firefighter/reserve police officer/emergency rescue personnel service
Alcohol and drug rehabilitation
Voting
Activities attributable to being a victim of domestic violence
Activities attributable to being a crime victim
Organ and bone marrow donation
Eligible Reasons For A Leave Under The FMLA (Family and Medical Health Act)
The Family and Medical Leave Act (FMLA) of 1993 is a labor law requiring covered employers to provide employees with unpaid leave for qualifying medical or family reasons. A leave of absence does not generally include pay, but it does guarantee that someone can return to work without penalty. Under FMLA guidelines, people can take continuous leave, intermittent leave or reduce their work schedule.
Eligible reasons to take FMLA include:
Providing infant care following the birth of a child

Providing child care after adopting or fostering a child

Receiving medical treatment

Providing care for a family member

Seeking personal or social services
Information To Include In A Formal Leave Of Absence Request Letter
Once you have met with your manager or representative, create a formal leave request. Include this information in a formal leave of absence letter:
Read Also: Safety Procedures – Basic contents of a safety procedure
The reason for the requested leave
The date when you will start the leave and the date you plan to return
A list of job-related responsibilities you will help with to prepare for your departure, such as training or cross-training, documentation of job directions/instructions
A request asking your supervisor or manager for their support through the leave of absence process with upper management or personnel in human resources, if applicable
A professional closing of the letter on a positive note such as, 'thank you for your time in this matter' or 'thank you for considering my request for a leave'
Thank You For Reading This Post, Don't Forget To Subscribe!!!