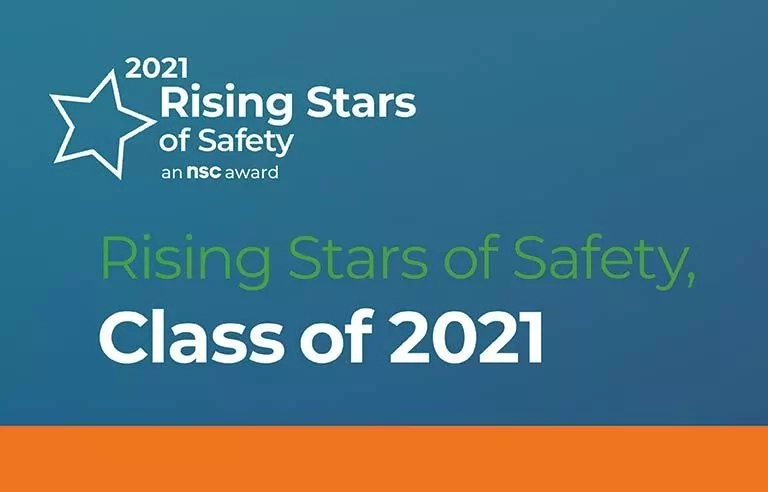 People often ask me, "What excites you most about the future of safety and health?" My answer never changes: It's the next generation of leaders.
You'd be hard-pressed to find a more impressive group of up-and-coming safety professionals than the 38 Rising Stars of Safety NSC is honoring this year. Now in its 12th year, this recognition program showcases safety "stars" – all of whom are under age 40 and have a proven track record of workplace safety leadership and dedication to continuous improvement.
Read Also: Workers With Diabetes Have Higher Depression Risk; Study
Take Carter Divine, for example. As safety manager at the Naval Surface Warfare Center, Port Hueneme Division, Carter completed a multiyear project that resulted in a new standard operating procedure that's being used worldwide to make naval operations safer.
Or LettaJoe Kelly, senior risk control consultant for Liberty Mutual Insurance. LettaJoe helped one of her customers create and test an engineering solution to decrease workers' risk. Her efforts helped the customer reduce its year-over-year recordable injury rate for certain job functions by more than a fifth.
Then there's Muhammad Imtiaz, HSE trainer for QAPCO (Qatar Petrochemical Co.). Muhammad took it upon himself to study where the risk was for QAPCO workers. But he didn't stop there. After identifying the source of the hazards, he created a pocket-sized handbook with visual demonstrations of unsafe practices and distributed it to more than 1,000 workers. The results speak for themselves: Muhammad's efforts helped the company achieve its lowest total recordable incident rate in years, representing a 40% total reduction.
Read Also: New Health And Safety Resources Website For Farmers And Ranchers
It's no secret that we find ourselves in a challenging moment for workplace safety. But with leaders like Carter, LettaJoe and Muhammad – and their equally impressive peers – innovating new safety solutions every day, the future of safety and health is bright.
Thank you to every single Rising Star honoree. Your contributions to the National Safety Council mission to keep people safe, from the workplace to anyplace, are truly stellar.
Related Posts