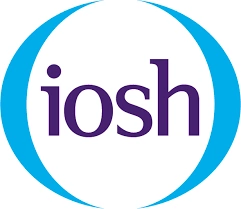 IOSH course online is an e-Learning platform where you can start and complete IOSH courses at your convenience in any where you are.
Many of the IOSH courses are available online, saving you on time and cost and offering a greater degree of flexibility.
IOSH course online portfolio
Below is a list of which courses can be studied online and details of which training providers offer them.
Managing Safely
Working Safely
Managing Safely Refresher
Managing Occupational Health and Wellbeing
Fire Safety
Safety for Executives and Directors
Manual Handling
SHE Construction courses
IOSH also provide a platform for video conferencing training. Contact anyone of the IOSH training providers and find out more on how to organise a training session.
To search for IOSH trainers, use the link below:
Filters are available via the link to help you search:
– Courses: You can choose your specific course of interest
– Keyword: Looking for a specific course? enter a keyword here to filter for related courses e.g. Construction
– Training type: Tick your training type; in this case it will be e-Learning.
– Training provider: Type in the name of the training provider if you already know to get other information about the provider.
Other Articles
Requirements for attaining GRAD-IOSH membership
Related Posts