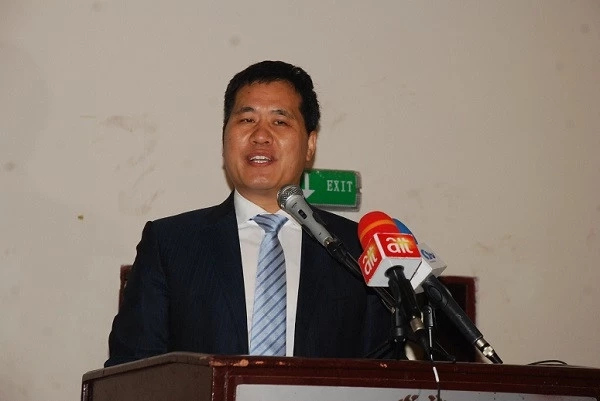 Mr Zhou Pingjian, the Ambassador of the People's Republic of China to Nigeria on Monday, said the embassy had stopped issuance of visas for now.
The News Agency of Nigeria reports that he also advised Nigerians planning to travel to China to suspend their plans pending when the spread of the virus would be contained.
The Ambassador said China had taken the most comprehensive, rigorous containment, and mitigation measures beyond the requirements of international health regulations. This measures was not only protecting the health of its people but also that of the people around the world.
The common concern to the international community is checking the spread of the coronavirus. He also advised other countries to adopt a responsible attitude, work together to combat the virus, and avoid overreaction that might result in more negative spillover effects.
He added that a total of 60 Nigerians were living in Wuhan city where the virus broke out from, adding that no Nigerian in China had been infected.
HSEWatch is an all-encompassing Health and Safety platform. Always visit HSEWatch for Insightful HSE articles, HSE Jobs, HSE Training opportunities and HSE News.
If you have any question as related to health and Safety, feel free to ask us, we will guide you as much as possible.
You can also advertise your Health and Safety related products and services here on HSEWatch, contact us today on – Ubongeh4life@gmail.com
We are waiting to be of service to you.