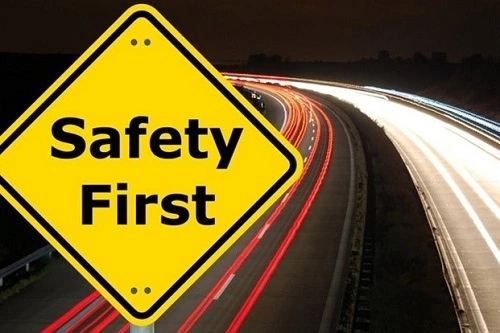 Road Safety Audit (RSA)
Road safety audit is a systematic and proactive approach for  checking the road safety implications. It could be done for a proposed road or an already existing road.
The road safety audit is commonly used in the United Kingdom, Australia and the United states. It is mainly done by a team of competent professionals which could include highway safety engineers, highway design engineers, law enforcement, etc.
It is used to identify road safety problems and to suggest measures to eliminate or mitigate any concerns.
In carrying out this audit, two important questions should be asked:
Who could be hurt if collision occurs on this part of the road and how could that happen?
What can be done to either reduce the potential for that collision or reduce its consequence?
Forms Of Road Safety Audit 
Audit of an existing road
Auditing the road at various stages of completion: This include the feasibility stage, preliminary stage, design stage, post construction stage, etc.
Thematic audit: This form of audit concentrate on a specific aspect of the road.
Aim Of Road Safety Audit
This road safety audit aims to ensure that operational road safety experience is applied during the design and construction process in order to reduce occurrence and severity of accident. It also help fill a vital role in checking that road has been designed and built to the highest safety standard.
Essential Elements Of The Road Safety Audit
The essential elements of a road safety audit are that the audit:
Should focus on the safety aspects of the project
Should be carried out by people who are independent of the client, designer or contractor.
It should be carried out by people with appropriate experience and training.
It should be a formal and documented process.
The Audit should consider all potential road users
Should require a formal documented response from the client.
Some Road safety Audit guide
May also be interested in:
21 Important road signs you must understand
Traffic violation – Reasons for violation and some traffic violations