How To Pass A Hair Follicle Drug Test?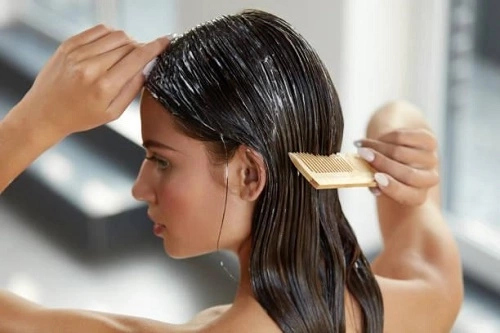 In this article, we will be talking about "How To Pass A Hair Follicle Drug Test". Before we get on to the area of concentration of this article, lets us remind ourselves what Hair Follicle Drug Test is.
What Is Hair Follicle Drug Test
According to Healthline; A hair follicle drug test, also known as a hair drug test, screens for illicit drug use and the misuse of prescription medication. During this test, a small amount of hair is removed from your head using scissors. The sample is then analyzed for signs of drug use during the 90 days preceding the test.
This test is used to detect substances like –
Amphetamine
Methamphetamine
Ecstasy
Marijuana
Cocaine
PCP
Opioids (codeine, morphine, 6-acetylmorphine)
To carry out the test, the collector will cut between 100 and 120 hairs from the crown of your head. They can collect the hairs from different spots on your crown to avoid creating a bald spot.
If you have very little or no hair on your head, the collector might use body hair for the test instead. The collector will place the hair in foil and then in a secure envelope to be mailed for overnight testing.
Result Interpretation
A negative result can be determined within 24 hours of hair removal. A test called ELISA is used as a screening test. This test determines if the hair sample is negative for drug use. A negative result indicates that you haven't engaged in illicit drug use over the past 90 days. Additional testing is required to confirm a positive result.
A positive drug test is confirmed after 72 hours. All nonnegative tests undergo a second test, called gas chromatography/mass spectrometry (GC/MS). It confirms a positive test result. This test also identifies the specific drugs used.
An inconclusive result isn't common when testing procedures are followed. In some cases, improper collection of the hair specimen may result in the test being rejected completely. In this case, the test may be repeated.
The laboratory responsible for testing will deliver the results to the individual or organization requesting the test. They'll use confidential means, like a secure fax, a phone call, or an online interface to share test results. Because lab results are confidential health information, you'll need to sign a release before the results are passed on to your workplace.
Is The Test Accurate?
The collection and testing of hair for this test follows a very specific set of standards to increase accuracy. During testing, the collected hair is washed and tested for environmental contamination that could change the results of the test. Your results won't be affected if you wash your hair, dye your hair, or use styling products.
To guard against a false positive, laboratories conduct two tests. The first, called ELISA, is able to deliver a negative or positive result within 24 hours. The second, called GC/MS, is a widely accepted method for confirming a positive result. This second test can also test for specific drugs and can detect as many as 17 different drugs. The GC/MS also guards against false-positive results caused by foods like poppy seeds or hemp seeds.
One 2017 study did find inconsistency between self-reporting of cannabis use and the results of hair drug tests. This may indicate the potential of a false positive.
Certain medications may influence the results of the test. If a doctor has prescribed an opioid painkiller and you use them as directed, these drugs will show up on your test. In this case, your employer will likely request you provide documentation of prescriptions.
If you believe your hair drug test results are inaccurate, you may immediately request a retest from your employer.
Now, lets get back to the question "How To Pass A Hair Follicle Drug Test?"
There has been some recommendations though not confirmed by HSEWatch. Some of these recommendations will be highlighted here:
According to The-Island-Blog on "Effective Ways to Pass A Hair Follicle Drug Test"
Some recommendations are:
Detox Shampoo – Most Effective Methods
Zydot Ultra Clean Shampoo – Best THC Hair Detox Shampoo Based on Value
Home Remedies: The Macujo Method, The Jerry G Method
You can read full article here
READ ALSO: Fatigue Meaning – It's More Than Just Tiredness
    2. According to sfhiv on "How To Successfully Pass A Hair Follicle Drug Test"
Eliminating THC From Your Hair:
There are two primary ways to detox your hair from any consumed drug substances: standalone detox products such as shampoos and DIY detox remedies.
Of course, if time permits it, the best course of action would be to completely abstain from any forms of drug use for at least 90 days. Abstinence is the most sure-fire way to beat your hair follicle drug test, so first, you might want to consider that.
Let's start with the most effective ways to clear THC from your hair.
Hair Detox Products
There's an abundance of detox products aimed at eliminating THC circulating the market. Many of them are very effective, which is why they're the first choice for many cannabis consumers.
Here's our list of the best detox shampoo to pass a hair follicle drug test.
1. Old Style Aloe Toxin Rid Shampoo
The Toxin Rid detox shampoo is arguably the most popular detox product for getting rid of THC in a short amount of time. Old Style has been a famous brand for passing a hair test and other drug testing methods, like saliva and urinalysis. Though it comes with a rather costly price tag, its effectiveness has been tested time and again.
This shampoo is used to pass a hair drug test in 24 hours (1 day). You can use it on your scheduled test day to get your desired results. To make the most out of this product, you'll want to use it every day for 3 – 10 days. The heavier a user you are, the more days you'll have to use this to ensure a clean result.
Pros:
It's proven to be one of the most effective detox shampoos for passing a hair follicle drug test. You'll find stellar reviews all over the web from past users.
Its formulation is specifically designed for removing all toxic substances, drug residues, and impurities, allowing for a thorough and effective detox.
It's potent enough to help you pass in just 24 hours, especially if you're an infrequent cannabis user.
Cons:
It doesn't come cheap. For some outlets, it could get as high as $300 for a single shampoo.
2. Zydot Ultra Clean Shampoo
Zydot's Ultra Clean comes in a close second. This shampoo is another popular product that's been a go-to for many canna-users trying to detox just in time for their hair test. It's more affordable compared to Toxin Rid, yet, it can be almost as effective.
It comes with an internal hair purifying treatment and a conditioner. After applying the shampoo, the purifier is followed up to penetrate and clean the scalp. The conditioner is then used to add sheen and conceal the hair detox attempt.
This product might be slower at removing drug residues compared to Toxin Rid. However, if paired with an effective drug detox method such as The Majuco, it can even be more effective.
Pros:
It has an affordable price tag for a reliable product.
If paired with a drug detox method like the Majuco, it can be an excellent detoxification tool.
Its ability to remove hair drug residues has undergone scientific tests and is proven to be effective.
Cons:
The content of one package may not be enough for users with thick and long hair. If you have lots of hair, you may need to purchase at least two packs.
Read full article here
In conclusion, aside from the recommendations stated by the sources highlighted in this article; if you want to Pass Hair Follicle Drug Test you should abstain from these prohibited substances.
Thank You For Reading This Post, Don't Forget To Subscribe!!!